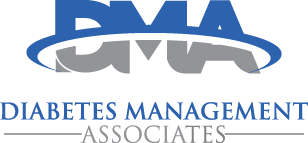 Call Now For An Appointment
931-325-5560
Diabetes Management Specialists
Comprehensive Diabetes Management
Help With Type II Diabetes Management
401 First Avenue, Mt. Pleasant, TN 38474
Diabetes Management Associates, LLC, is a comprehensive diabetes management facility. Our well trained staff has more than a decade of diabetes experience. We are supportive of a busy lifestyle by providing flexible hours and easy access to appointments. The latest technology enhances onsite visits and allows for remote communication as well.
DMA offers a tailored program of insulin pump starts, insulin pump management, continuous glucose sensor, insulins/injectables, oral medications and education. We are passionate about giving our patients the tools needed to take CONTROL of diabetes which means a longer and more productive life!
Comprehensive Diabetes
Management
Diabetes is a difficult disease to manage. At DMA, we make a careful and thorough assessment and then tailor a plan for you. Regular evaluation of this plan helps assure progress to success.
Diabetes Education
Group Or Individual
Knowledge is power. At DMA, we strive to meet your education needs by offering group as well as 1-on-1 education.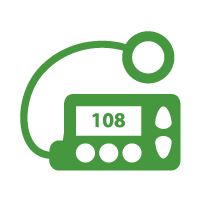 Insulin Pump
At DMA we work with many companies for insulin pump therapy as well as continuous glucose sensors. The latest technology can improve diabetes management and make the chore of everyday management a little easier.
Professional Achievements
Began nursing in 1987 graduating from Columbia State Community College's Registered nursing program.
Received Master's of Science in Nursing specializing as a Family Nurse Practitioner at Vanderbilt University in 1994.
Worked in Family Practice for over 14 years.
In 2008 graduated from the University of Tennessee's Doctor of Nursing Practice program with emphasis on Diabetes in adults.
For the past 10 years, have been working exclusively with adults with diabetes, most of whom are insulin dependent.
Extensive experience with insulin pumps and continuous glucose monitors.
Manage all aspects of diabetes including evaluation, treatment, education and co-morbidities such as cardiovascular disease, lipid disorders, eye/kidney/nerve (neuropathy) diseases.
Board Certifications:

Family Nurse Practitioner
Advanced Diabetes Management

Certified

Advanced insulin pump trainer for Medtronic
Insulin pump trainer for Omnipod
Continuous glucose sensor trainer for Medtronic
Continuous glucose sensor trainer for Dexcom

Certified Diabetes Educator (CDE)